Steinbach
Can be used with all filter units (as an option with Alloggiamento per il sistema di disinfezione UV item no 040530)
Environmentally aware reduction of algae and bacteria
Reduces use of chemicals
Sold Out
The selected product is currently not available. As soon as the product is on stock, we will send you an E-mail.
From € 40,- free shipping
Product information
This system is used for environmentally friendly disinfection against algae and bacteria in pools and ponds. The UV lamp has a power of 18 watts, the connecting cable (230 V) has a length of 6 running meters. The assembly can be used without accessories directly in filter unit of the Comfort 75/50 and Eco 30 series. In other filter systems, the assembly with the available as a spare part housing for UV disinfection system (040530) can be mounted.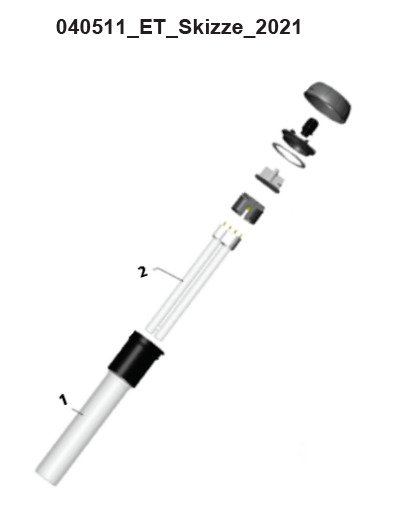 FAQs from category Filter system accessories:
Should the filter system run during bathing?
No, the filter system may only run when the pool is not in use. On the one hand, there is a risk of injury from the suction nozzle, on the other hand, dirt particles are swirled around during use, which the system cannot filter.
How long should my filter system be running?
The filter system should circulate your pool water at least twice a day. Our Comfort 75 filter system, for example, manages approx. 8,000 litres per hour and can therefore completely circulate a pool with 19,000 litres once in just under 2.5 hours.