Sold Out
The selected product is currently not available. As soon as the product is on stock, we will send you an E-mail.
Notifiy me:
One product - endless possibilities!
A solid base element and fixing option for your solar shower
Dimension: 101 x 61 x 4.50 cm (L x W x H)
Increase the stability of your entry ladder
Reduce the amount of dirt that gets into your pool
Benefits:
Attach your solar shower directly to the base element (fixing kit included)
You do not have to drill any holes for fixings in your patio tiles
Made of high-quality, durable WPC material
Comes pre-assembled in a solid, heavy design
Anti-slip surface in an anthracite look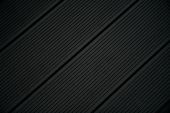 Anti-slip surface
The anti-slip surface offers more stability and safety.
FAQs from category Ladder accessories:
The frame of my ladder is starting to rust, what can I do?
INTEX ladders are rustproof, but not rust-resistant. Please remove the ladder after each use. An incorrectly adjusted pH value or too high a chlorine value can cause rust to form in a very short time. If you operate your pool with salt water, you will need a zinc plate, which is used for equipotential bonding for ladders in connection with salt water systems. Salt water and salt water vapours can otherwise cause the material to rust.
The steps are broken, how can this happen?
The maximum load weight of 136 kg must not be exceeded.