Fast and accurate measurement of salinity
For pool or whirlpool
Quicktest strips for salinity, 20 pcs.
Product description
20 pcs. test strips for fast and accurate measurement of salinity in your pool.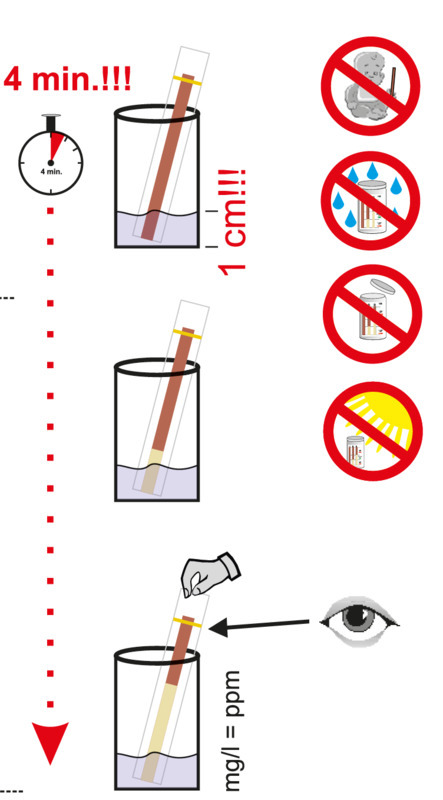 Anwendung Quicktest Streifen für Salzgehalt
Wasser mit einem sauberen Behälter aus dem Pool entnehmen. Behälter soll etwa 1 cm mit Wasser gefüllt sein. Teststreifen für 4 Minuten im Wasser stehen lassen. Nach den 4 Minuten das Ergebnis auf den Teststreifen mit der aufgedruckten Skala auf der Verpackung vergleichen um den Salzgehalt des Pools festzustellen.