INTEX
Easy Set Pools® Ø 366 x 76 cm
3 ply SUPER-TOUGH® material
Non-return air valve
2 way protected emptying valve
Drainage connector
Shut-off device for filter unit
Sold Out
The selected product is currently not available. As soon as the product is on stock, we will send you an E-mail.
From € 49,- free shipping
Product information
Experience cool refreshment on hot days, with a guaranteed fun factor for the whole family with this Ø 366 x 76 cm size Easy Set Pool from the world's number 1 INTEX. Water capacity when filled to 80 % is 5.621 l, assembly time is only around 10 min . Stability and safety are guaranteed by the floor liner thickness 0,30 mm, wall 0,50 mm and air ring 0,32 mm. The cartridge filter unit included as part of the scope of supply ensures optimal filtration Krystal Clear cartridge filter unit C600, Circulation capacity 1.893 l/h.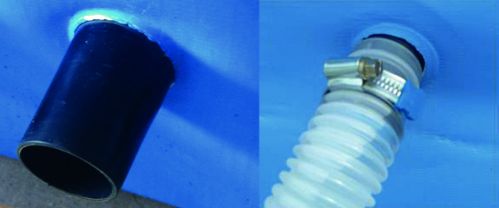 Connection for filter unit
The pool comes with hose connectors Ø 32 mm for INTEX-filter units type ECO as standard. For trouble-free connection we recommend use of these filter pumps, as they have excellent filter performance aligned for this pool, and also the necessary connections. With other models, you must buy the required connector elements separately.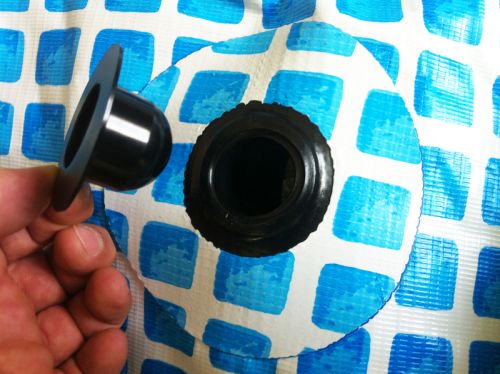 Closure cap for filter connector
Do you want to run your pool without filter technology?
Would you like to replace your filter cartridges?
Is your filter pump being serviced?
No problem!
Just use the connector cap which came with your basic equipment to block off the filter connection. Push it into the opening in the filter connection on the inner side of the pool liner to block. Quick, easy, efficient.
Pool form: round
Product dimension: Ø 366 x 76 cm
Product set-up dimensions: Ø 366 x 76 cm
Salt water suitable: yes
Operational area: Outdoor
Mounting options: freestanding
Water capacity: 5.621 l
Water filling height: 58 cm
Material outer lining: laminated PVC
Surface treatment: laminated PVC
Material inner lining: laminated PVC
Liner thickness bottom: 0,30 mm
Liner thickness wall: 0,50 mm
Color of inner liner: mosaic
Assembly min. number of persons: 2
Assembly time approx.: 10 min
Filter unit: Krystal Clear cartridge filter unit C600, Circulation capacity 1.893 l/h
Number of skimmers: no
Inlet nozzle: 1
Hoses: yes
Ladder: no
Pool cover: no
Floor protection cover: no
Cleaning kit: no
Please be aware that the shown product contain only the current scope of delivery, based on 2023.
FAQs from category Easy Set Pools®:
How do I get spare parts?
You can order stocked and available spare parts directly in our online shop. There you can find all product information and prices. We recommend that you use the part reference from the operating instructions of your product. This will ensure that you purchase the right and correct spare part.