Comfortable mattress height of 51 cm
Integrated 230 V air pump for rapid inflation and deflation
Includes carrying bag
Sold Out
The selected product is currently not available. As soon as the product is on stock, we will send you an E-mail.
Notifiy me:
Sleep like a king. You can now with the 191 x 99 x 51 cm (L x W x H) size air bed. A quality-approved, water-tight, flocked upper surface and side walls, plus a thick vinyl base provide a high level of stability. Innovative Fiber-Tech™ construction makes for thoroughly pleasant, recuperative sleep. The air bed is ready for action in minutes with the integrated 230 V air pump. A carrying bag makes it easy to transport.
Key data:
191 x 99 x 51 cm (L x W x H)
Quality-tested, waterproof, flocked upper side and side wall
Vinyl base
Fiber-Tech™ technology
Integrated electric air pump
51 cm mattress height for extra comfort
Folds up easily for storage and when travelling
Comes with carrying bag
Maximum load 136 kg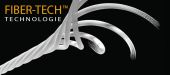 Fiber-Tech ™ technology
An amazing night's sleep begins with a single fibre. Air beds made using innovative and patented Fiber-Tech ™ technology are made from thousands of high-strength polyester fibres.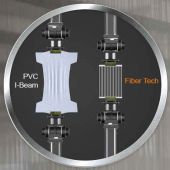 Durability and comfort
Unlike conventional air beds of PVC I-Beam construction, high-strength Fiber-Tech ™ polyester fibres do not stretch. This leads to amazing durability and improved, long-lasting comfort.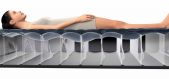 A relaxing sleep
State of the art Fiber-Tech ™ technology lets you get a pleasant and relaxing night's sleep.
U.S. Patent No. 8.562.773
191 x 99 x 51 cm (L x B x H)
Qualitätsgeprüfte, wasserfeste, beflockte Oberseite und Seitenwand
Vinyl Boden
Fiber-Tech ™ Technologie
Integrierte elektrische Luftpumpe
51 cm Matratzenhöhe für extra Komfort
Für Lagerung und Reisen einfach zu falten
inklusive Tragetasche
Maximale Tragkraft 136 kg
FAQs from category Airbeds:
Why does the product not measure the dimensions on the packaging?
The approximate size of the inflated air bed is shown on the carton of the INTEX air bed. INTEX always measures the maximum dimensions (outside-outside) and not the lying area alone. Make sure the air bed is adequately inflated before measuring. Also take into account the side bulge, whichever side you measure on. All sizes are approximate values that depend on pressure, temperature, etc. A measurement deviation +/- is entirely possible, due to manufacturing and material.
If my airbed has a hole, how can I find and glue it?
Make sure that the airbed actually has a hole. Expansion is a natural property of new vinyl. Especially in the beginning, the bed may expand, and to the customer it may seem like it is losing air. It simply stretches under your body weight, the temperature difference, etc., which is normal for the first use. To check for holes in the mattress, make sure the plug and cap are tight and securely closed, replace if necessary. To check for holes in the mattress, use liquid soap, put it in a water bottle and spray it on the seams. If there is a hole it will bubble. (Detergent or washing up liquid will not work as they do not have a bubbling effect). After you have found the hole, clean and dry the area, removing the flocked surface with a fine sandpaper if necessary. Then apply the repair patch to the area to be repaired.
The airbed has a velour surface, how can I apply the repair patch if it does not stick to the velour surface?
The repair patch is intended for vinyl surfaces only. However, fine sandpaper can be used to gently rub the velour. Then clean this area with nail polish remover. Then the repair patch should hold.
Can the air bed be washed?
The airbed can be washed with mild soap and water. Use a sponge or a soft brush to wash the airbed. Rinse thoroughly and dry. Do not use the airbed in water. Water penetration can be harmful to some materials used in the manufacture of the coating. DO NOT wash the airbed in the washing machine.
Can the air bed be used on the slatted frame of a bed?
Air beds can be placed on any usable slatted frame. However, you will get the best result on a firm base.