Heat pumps at promotional prices
Bring back the summer now and enjoy pleasantly warm water temperatures!
Enjoy pleasantly warm water temperatures even in autumn!
About the Steinbach Homebase and our team
Steinbach
Learn more about the evolution of our brand. We love everything about pools and accessories, set new trends and score with innovative solutions in all our areas.
Check out our Steinbach 2023 catalogue online
Browse through the current Steinbach catalogue and find the right pool for you.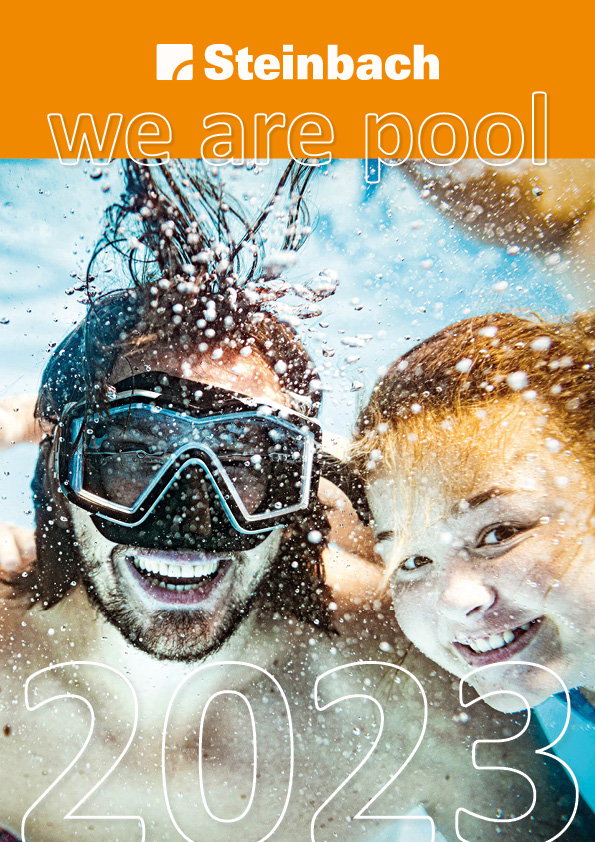 Our Stores near you
Our search function helps you to find a dealer near you.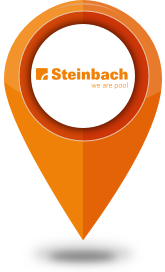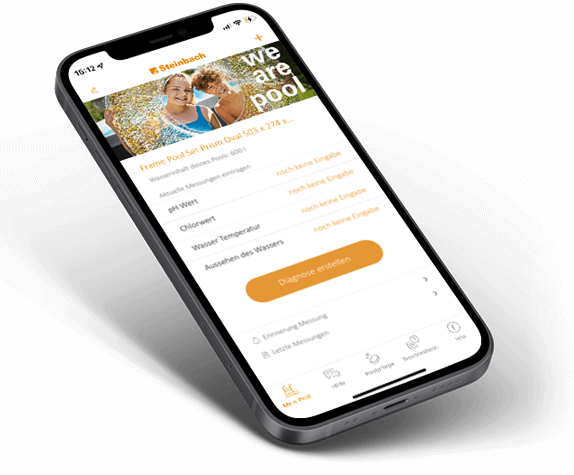 Pool Control App
Easy pool maintenance via our app.
Do you have questions about pool maintenance? Enjoy all advantages of our Pool Control App.
Simple, informative and easy to use.
Effective pool maintenance in 5 steps
Creation and management of your pool
Diagnose your water in a few seconds
Expert tips for water care
General information on pool maintenance
Effective troubleshooting